The MacroVoices Podcast provides weekly market commentary by Hedge Fund Manager Erik Townsend and includes interviews with the brightest minds in the world of finance and macroeconomics. MacroVoices is made possible by funding from Fourth Turning Capital Management, LLC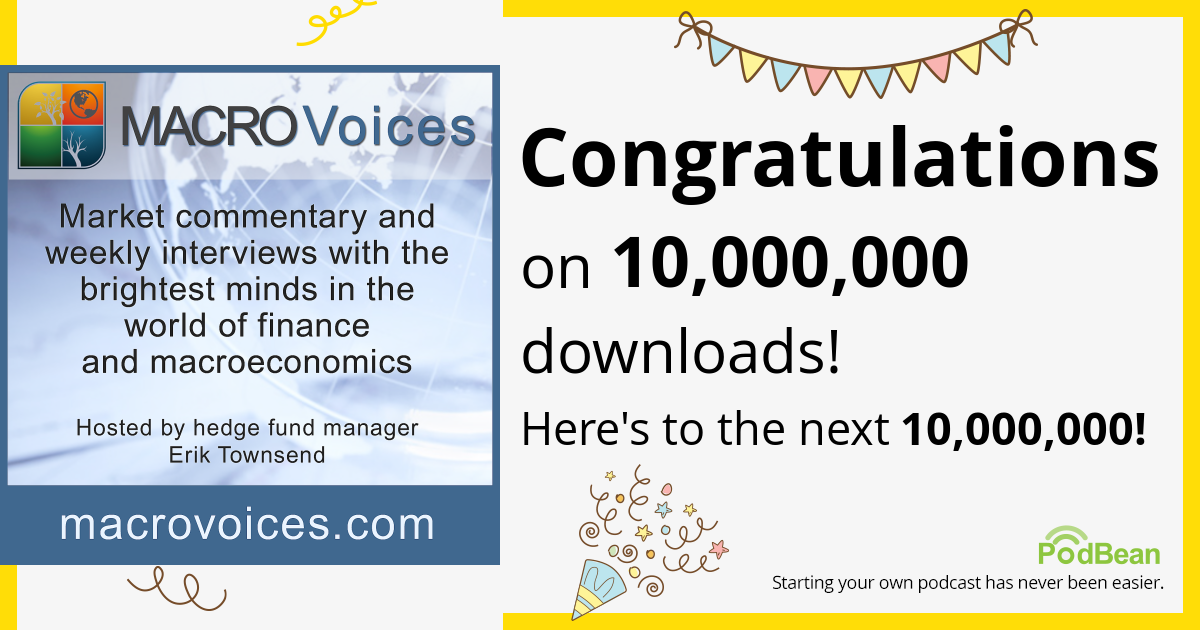 MacroVoices Multi-Podcast Player
You can access and play any of our MacroVoices podcasts using the player below. Just select the specific podcast you are interested in.
If the player above does not load immediately you can also listen to all the latest podcasts at www.macrovoices.com. For more past episodes please visit https://macrovoices.podbean.com.
Embed this Player on Your Own Website
You are welcome to share the above player by embedding it in your own website if you have that capability. Simply click on the "Share" button in the above player to access the embed code and other ways to share our podcast.